WordPress Classified Advertising Theme Review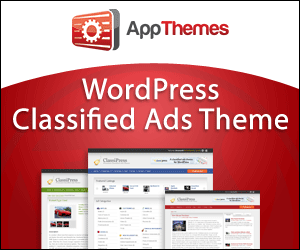 The best wordpress theme for classified advertising has goto to be the appthemes "Classipress" theme.
This awesome wordpress theme allows wordpress websites to be built around a classified advertising theme.
This theme really is a wordpress theme business in a box, you simply install the theme and your classified advertising website is ready to go.
The forum for the theme is extra-ordinary. There are so many good users who will help with any problems or edits you may need to make to the theme to make the theme work as a niche business theme.
The theme is great for setting up a local classified advertising website.
Integrates with paypal and other payment gateways
Easy to use system for both user and admin
User has their own dashboard to manage and pay for listings
List anything from cars and houses to lizards and pets
Free or paid listings for people using your new classified wordpress website